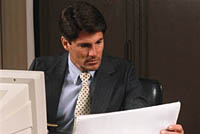 Since 1989, our clients have benefited from professional consultation and training.
Our clients consist of manufacturers, contractors, municipalities, schools, universities and the service industry. Please see below for a partial list of Clients we have served, and a list of Client References.
Please click on the Client List tab to view our valued clients.
We Are Proud to Have Served the Following Clients
ABB – Bailey Controls
ARCO Chemical Company
Activities Press, Inc.
Adelphia, Inc.
Advanced MRI
Akron, City of
Akron Metro. Housing Authority
American Asbestos Abatement
Argo Tech
Ashland Castings
Associated Enterprises
Avery Dennison
Avon Lake Board of Utilities
Avon Lake, City of
B.F. Goodrich Chemical
B.P. Oil Company
BDL General Contracting
Babcock & Wilcox
Ben Venue Labs
Bicron
Blair Rubber
Bleckman & Associates
Bowne of Cleveland
Brewer Garrett
Broshco Fabricating
CTG Environmental
CAMP
Carron Asphalt
Case Western Reserve University
Centimark Roofing
Chem Masters
Chemtron
Childers Products
City of Cleveland Heights
Classic Auto Campus
Cleveland, City of
Cleveland Crystals
Cleveland Electric Illum. Co.
Cleveland Height, City of
Cleveland Housing Network
Cleveland Works
The Cleveland Board of Education
Cleveland Works
Col-John Mechanical Contractors
Commercial Intertech
Component Repair Technology
Copperweld Steel Company
Crestline Painting
Cuyahoga County
Dairymens Milk Co.
Dalton Foundries
Dodson-Stillson
EA Group
East Cleveland City Schools
Electro-Analytical Laboratories
Environmental Control Labs
Environmental Health Watch
Euclid Builders Supply
Euclid, City of
Euclid School Board
Federal Reserve Bank of Cleveland
Fiber Corr Mills, LLC
Ford Motor Co.
Frantz Medical
Geartec
Government Institutes
Greater Cleveland RTA
Grubb & Ellis
HZW Consultants, Inc.
Hall Chemical Company
Honda of America
Hy-Level Screw Machine
Hyload Rubber
Horsburgh & Scott Company
Hukill Chemical Company
Hupp Industries
ICI Americas
JTM Products
Jay Plastics Company
Johnson Metall
KTM Sportmotorcycle USA
Kemira
Kenmore Construction
Kenston Schools
Kent State University
Lake Erie Marine Trade Assoc.
Lakeland Community College
The Leiden Cabinet Company
Loctite Corporation
Lorain Co. Community College
Lucent Technology
LUK, Incorporated
MK-Ferguson
MPW Industrial Services
MayFran International
The Medical Center Co.
Mentor Board of Education
Mentor on the Lake, City of
Metal Seal Precision
Mid-America Packaging
Middough Environmental
Millenium Inorganic Chemical
Moore Plastics Company
Morrison-Knudsen Corp.
NASA Lewis Research Center
National Minority Contr. Assoc.
Nellis Air Force Base
New Franklin, City of
North American Roto Engravers
Norton, City of
OHM Corporation
Oatey Company
P.C. Campana Group
PCC Air Foils
Penreco Corp.
Picker International
Preferred, LLC
Premier Industrial Corp.
Precision Environmental
Ravenna Army Ammunition Plant
Republic Metals
Rex Am
Saint Gobain Crystals
Sajar Plastics
Salazar Industries
Samuel Steel Pickling
Scranton Associates
Scotts Company
South Euclid, City of
Southwest Insulation
Springfield, City of
Standard Contracting and Eng.
Steris Corporation
Stock Equipment Company
Summit County
Superior Demolition Company
The Lube Stop, Inc.
Textron
Toledo, City of
Tomlinson Industries
Toyota Motor Company
Tri-Mor Construction
USS/Kobe Steel
University Hospitals
University of Cincinnati
University of Findlay
Victory White Metals
Warrensville Hts. School Dist.
Young Chemical Company
Youngstown State University
Zaclon, Inc.
OSHA – Cleveland Area Office – Robin Medlock, Director – (216) 522-3818
Stark State College of Technology – Dan Maple – (330) 966-5455 x4391
Case Western Reserve University – Marc Rubin, Safety Director – (216) 368-2907
Akron Metropolitan Housing Authority – Greg Coast – (330) 376-9879
BDL General Contracting – Bob Rotert, Owner – (216) 261-6600
Dairymens – Don Dzurec – (216) 496-8418
Summit County Public Health – Renee Dell – (330) 926-5631
City of Cleveland Health Department – Michael Johnstone – (216) 664-4102
Ohio Department of Health – Lead Poison Prevention – Matt Young – (614) 728-6714
Cuyahoga County Department of Health – John Sobolewski – (216) 443-7250
Environmental Health Watch – Stu Greenberg – (216) 961-7179
ABB Automation, Inc. – John Daley – (440) 585-5739
Bleckman & Associates – Marshall Bleckman – (330) 499-9798
Scranton Associates – Lee Cavano – (216) 252-2120 x12
Horsburgh & Scott Co. – Dean McClelland – (216) 432-5838
Cleveland Housing Network – Aliesha Peterson – (216) 664.6443
Transcon – John Musial – 440.255.7600
Metal Seal Precision – Dale Diemer, General Manager – (440) 946-8500
Graffiti, Inc. – Abe Miller – (216) 881-5550
City of Cleveland Heights – Bill Knop – (216) 291-4880