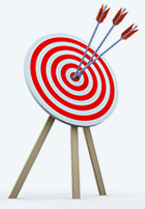 Dell Group, Inc.
Peter M. Dell, Founder / President
Solving problems since 1989, our clients have benefited from professional consultation and training in our many areas of expertise. These include safety management, industrial hygiene, OSHA / EPA / DOT compliance, environmental engineering & permitting, indoor air quality, safety training, lead licensing, and development of environmental management systems,State of Ohio Lead Abatement training and EPA Certified Renovation, Repair and Painting – RRP trainers. We provide custom, specialized programs and training for manufacturers, contractors, municipalities, schools, universities and service industries.
OSHA's New Recordkeeping Rule
Effective January 1, 2017, a new Recording and Reporting Occupational Injuries and Illness rule will require some employers to electronically submit injury and illness data which they are already required to report. OSHA claims that public disclosure will encourage employers to improve workplace safety and provide valuable information to workers, future employees, customers, researchers and the general public. OSHA also states that electronic reporting will allow them to analysis the data for enforcement and compliance assistance resources more efficiently.
The final rule also requires employers to inform employees of their right to report work-related injuries and illnesses free from retaliation; implicitly requires that an employer's procedure for reporting work-related injuries and illnesses must be reasonable and not deter or discourage employees from reporting; and incorporates the existing statutory prohibition on retaliating against employees for reporting work-related injuries or illnesses.
OSHA will provide a secure website that offers three options for data submission. API (application programming interface), manually enter data into a web-form, or upload a CSV file to process single or multiple establishments. OSHA recently announced that it is not currently accepting electronic submissions at this time and is proposing to extend the date to December 1, 2017. The delay will give OSHA more time to review the final rule.
For More Detailed Information or Help with Any Compliance Issues or Training Needs, Call us at 800.259.8930