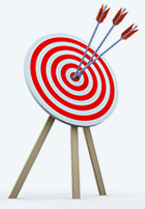 Dell Group, Inc.
Peter M. Dell, Founder / President
Solving problems since 1989, our clients have benefited from professional consultation and training in our many areas of expertise. These include safety management, industrial hygiene, OSHA / EPA / DOT compliance, environmental engineering & permitting, indoor air quality, safety training, lead licensing, and development of environmental management systems,State of Ohio Lead Abatement training and EPA Certified Renovation, Repair and Painting – RRP trainers. We provide custom, specialized programs and training for manufacturers, contractors, municipalities, schools, universities and service industries.
Social Audit
Is it time for your company to sit down and take a good hard look itself? Do you know if your company's activities benefit society or impact the geographical region in which you are located? The best way to accomplish this is through a Social Audit. A social audit is a way of measuring, understanding, reporting and ultimately improving an organization's social and ethical performance.
A Social Audit is defined as a formal review of a company's efforts to pursue its social responsibility. A social audit looks at factors such as a company's record of charitable giving, volunteer activity, energy use, environmental compliance, avoidance of discrimination, workplace safety and wage and benefits fairness, to evaluate what kind of social and environmental impact a company is having in the locations where it operates. Social audits are optional, but are often required by clients of their vendors. Generally, companies can choose whether to perform them and whether to release the results publicly or only use them internally.
In this era of corporate social responsibility, where corporations are often expected not just to deliver value to clients and shareholders, but also to meet environmental and social standards deemed desirable by those customers, owners and of the general public. Social audits can help companies create, improve and maintain a positive public relations image.
The Dell Group, Inc., can bring its years of experience and expertise in environmental consulting, and regulatory compliance to provide a thorough and comprehensive Social Audit.
How We Perform a Social Audit
    Methodology
Site visits to review documents, interview management/workforce;

Review processes and operations related to social issues and corporate citizenship;

Develop recommendations for improvement, and

Deliver an audit report that can be customized for your client.
    Scope of Work –  These topics are addressed in this audit:
OSHA compliance and employee safety management;
Environmental compliance and waste minimization;
Environmental sustainability of raw materials;
Employment law compliance;
Wage, hour and overtime policies and accounting;
Employee wellness programs;
Employee benefits;
Affirmative Action and hiring policies;
Accommodation of persons with disabilities;
Sexual Harassment policies;
Diversity and anti-discrimination policies;
Community involvement and philanthropy;
Ethics Issues and policies;
Awards and recognitions, and
Better Business Bureau ratings.
For more information please call 800.259.8930